Worldwide artist living in Switzerland.
International artist born in Singapore and living in Switzerland.
Inn-Yang (E.H.) Low took part of many art exhibitions all around the world. The understanding of movement is the basis of his art from painting to performance on large scale canvas. As the symbol of eternal movement and vital energy, the dragon is one of his most favorite pattern.
He is vice-president and oversea director of EPAC (Comics Game Art Academy) in Switzerland.
Performance
Innyang Low a fait une performance le 28 octobre à l'EPAC sur un tissu de 3x3m en 1 heure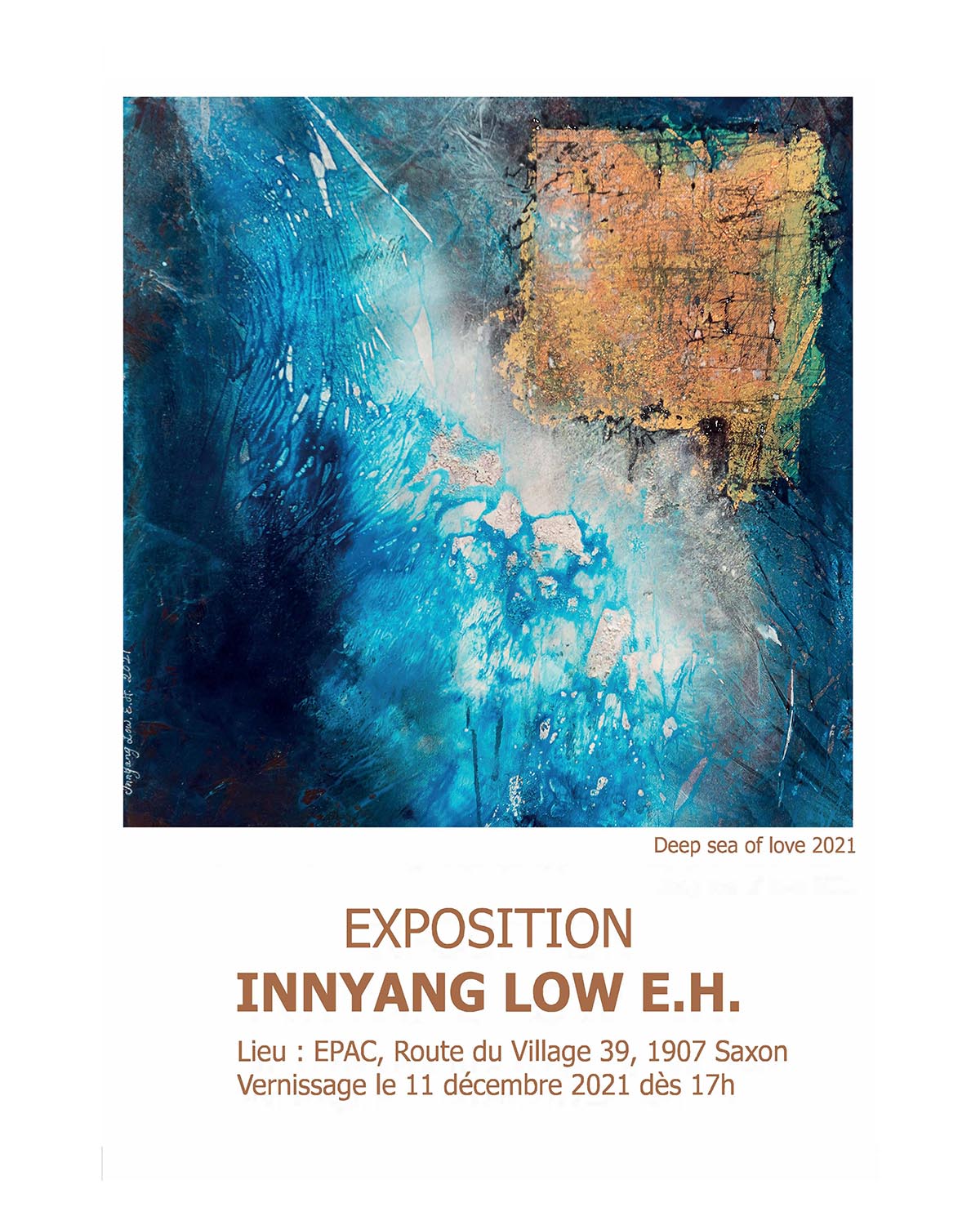 Série Gold
11 décembre au 9 janvier 2022 à l'EPAC, Saxon, Switzerland
Exhibition in Taiwan 2017
Exhibition in Taiwan, Form and Fractal, Taoyuan Museum, 2017.09.
Biggest dragon performance in the world
Birth of a finger dragon sculpture
Galaxy
A kinetic light and sound installation by Inn-Yang (E.H.) Low. 2014. Triennale d'art contemporain.
Galaxy timelaps
Constructing Galaxy installation, timelaps.
Performance Finhaut 2014
Performance in Infinitudes Art Festival. Vidéo: Kprod, Ka Wang Hau. 
2021 Birth of a finger sculpture: Nautilus Dragon
Nautilus Dragon, finger sculpture on the wall of EPAC (Comics Game Art Academy), 4 months to complete (2020.12.-2021.03).
PAINTINGS
Museum of contemporary art, Taiwan
Innyang Low a réalisé une performance de 3x3m en 1h à l'EPAC La performance terminée
lire plus
Dans le cadre de la Triennale de l'art contemporain, Inn-Yang E.H. Low a conçu en 2014, une installation lumineuse et sonore placée au centre d'une...
lire plus
2021 Nautilus Dragon4 months to complete finger dragon sculpture @epacswiss.  Email dragon@saxon.chLiving In Switzerland
lire plus